CLIENTELE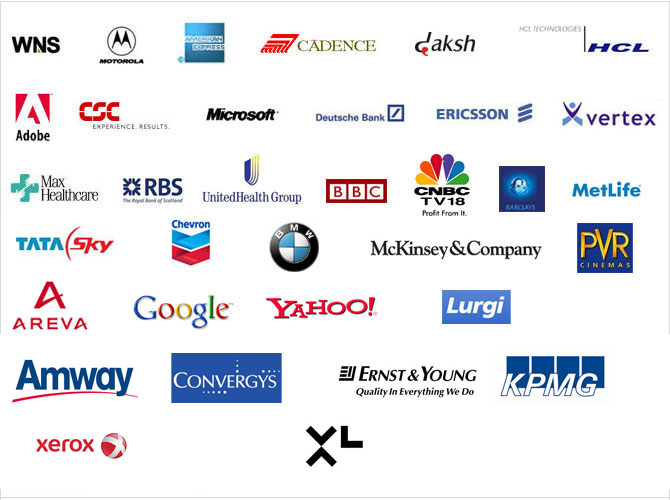 DYNA has been involved in implementing Turnkey HVAC Projects for numerous well- known business organisations in BPO, Hospitals, Software, Hospitality to various high networth individuals & professionals.
Partial list of our clients -
Corporate offices - Convergys, services, NIIT, Infoedge (Naukri.com), Times Internet Limited Udyog Vihar, Amway, Ericcsson, Bank of America CSPL, XL, Xerox, Mc. Kinsey, KPMG, Nokia Siemens Network , NOKIA, BMW, Intercontinental Hotels Group, Ernst and Young, Alstom Noida, Hero, Tupperware, BNP Paribas, British Telecom, World Bank Unicef, World Health Organisation
IT Sector - Microsoft Corp. (India) Pvt Ltd, Cadence Design Systems India Pvt Ltd, Adobe Systems India Pvt Ltd, Hughes Software Systems, Computer Sciences Corporation India Pvt. Ltd, United Health Group,
Data Centers : Netmagic Noida
Hospitals - Max Healthcare, Apollo Limited, Sir Gangaram Hospital, Dharamshilla Cancer Foundation, Pushpanjali CrossLays Hospital, Bournhall fertility Labs, Pratiksha Hospital, Gurgaon
Hospitality & Restaurants - Hotel Park inn Bhiwadi, Maurya Sheraton, ITC Welcomgroup, The Oberoi Hotel, Oberoi Maidens, SET'Z restaurant, On the Waterfront restaurant Lodhi Hotel, Cheri' restaurant Qutab area.
Embassy/High Commissions - Palestine Embassy, Embassy of Qatar, French Embassy, U.S Embassy/Morrison, Royal Danish Embassy, Italian Embassy, Swiss Embassy, Embassy of Greece, Zambian Embassy, Embassy Of Uzbekistan
Residences : Hero Mr. Munjal's residence, Bijli Residence
Movie Theatres : PVR multiple projects in delhi, gurgaon, chandigarh, BLU-O bowling alley, Sangam Theatre renovation
Ventilation / Builder projects : 3C's, Vatika group, Uppal Winterhills Dwarka , Splendor Trade Towers, ASF
Schools : Nirmal Bharti School, GD Goenka World school, St. Martin school, Haldiram School (Gyan Shree) Noida
Major VRV projects : Vatika Professional point, Vatika Mindscape faridabad
Religious/ House of worship :Gurudwra Sis Ganj Sahib, Lotus Temple
Japanese Clients :SMBC, Hitachi, Kajima corporation